Intertwine
Intertwine is all about collaboration of the craftsperson with entrepreneurs to have better and balance future and a have recognition for their artefact. Having realized that for centuries, art and handcrafts have played an important role in the religious and social lives of Indigenous peoples all over the world. I wanted to create a sustainable world for artisans, craftsperson, designers & entrepreneurs. And also build an inspiring community action to develop a sustainable livelihood through learning design, enhancing their skills and develop markets for themselves. Encourage them to participate in corporate events and activities to showcase their skills. There exists a curiosity in both artisans and designers, to know about each other which can be bridged through activities, and interactive events.
Combining the commercial and the ideological minds
Branding System


Creating Visual system for each category of craftsperson
Logo | Textile | Print | Functional
Deliverable 1: Brand Posters
The posters will communicate the voices of the craftsperson and what their craftwork means to them.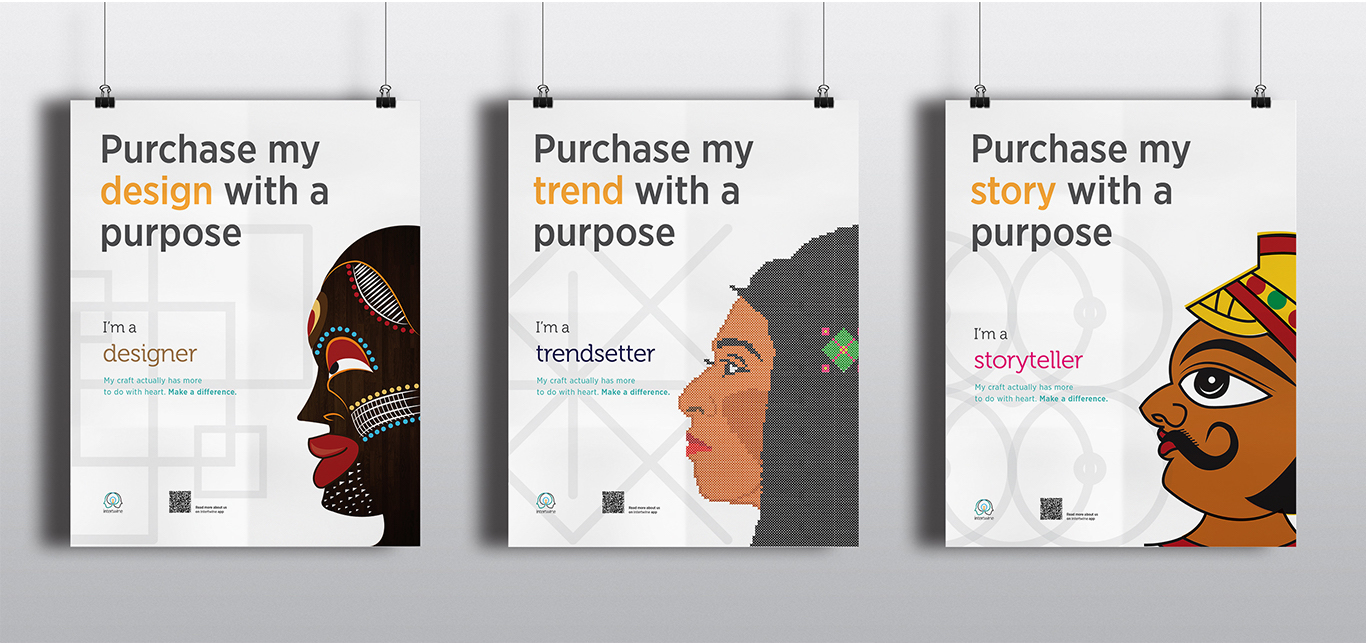 An idea to where you might find these poster and how they might be placed, so that it creates an awareness to the public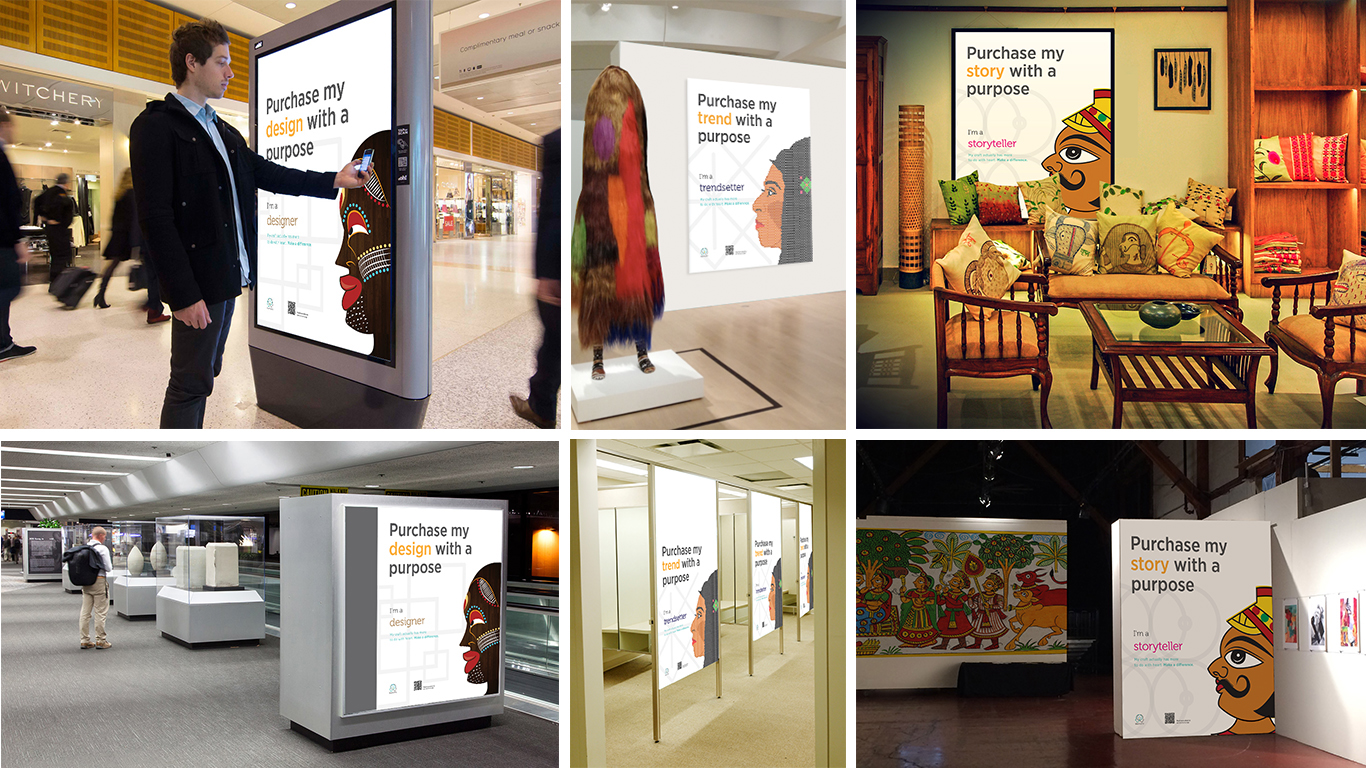 Deliverable 2: Event / Workshops
The event and workshops will be conducted in-order to introduce the craftsperson to their appropriate
retailors / erentrepreneurs. So that they can collaborate for future endeavors.
Advertisement: Banners & Tickets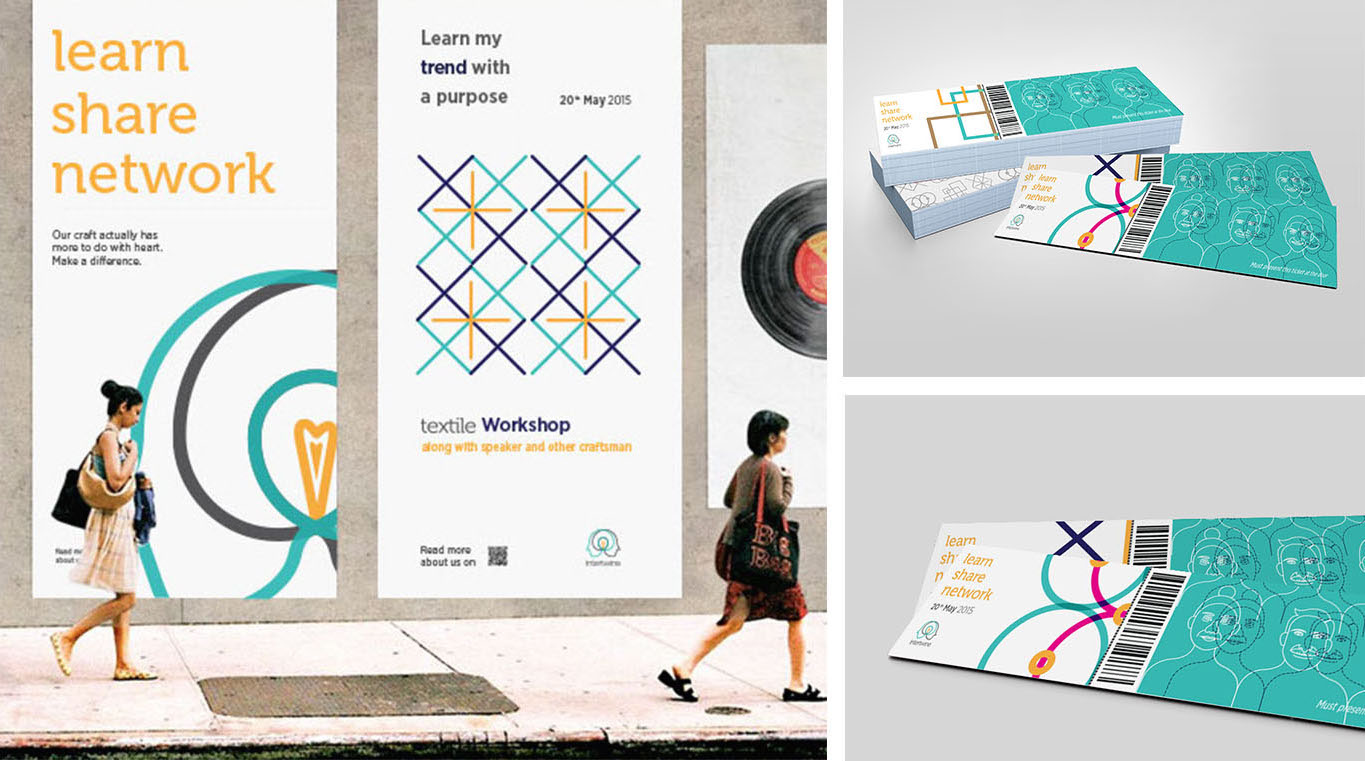 Volunteers: uniforms & identity cards

Deliverable 3: Mobile application
This application is for entrepreneurs to get updated about the Events and Workshop News,
so that they can invest in craftspersons skills.
Deliverable 4: Event reports / Magazine
The reports and magazine will update the craftperson and the entreprenuers about the event / workshops from the past.
It will also act like a contact directory for all in order to reach out for assistance or collaboration.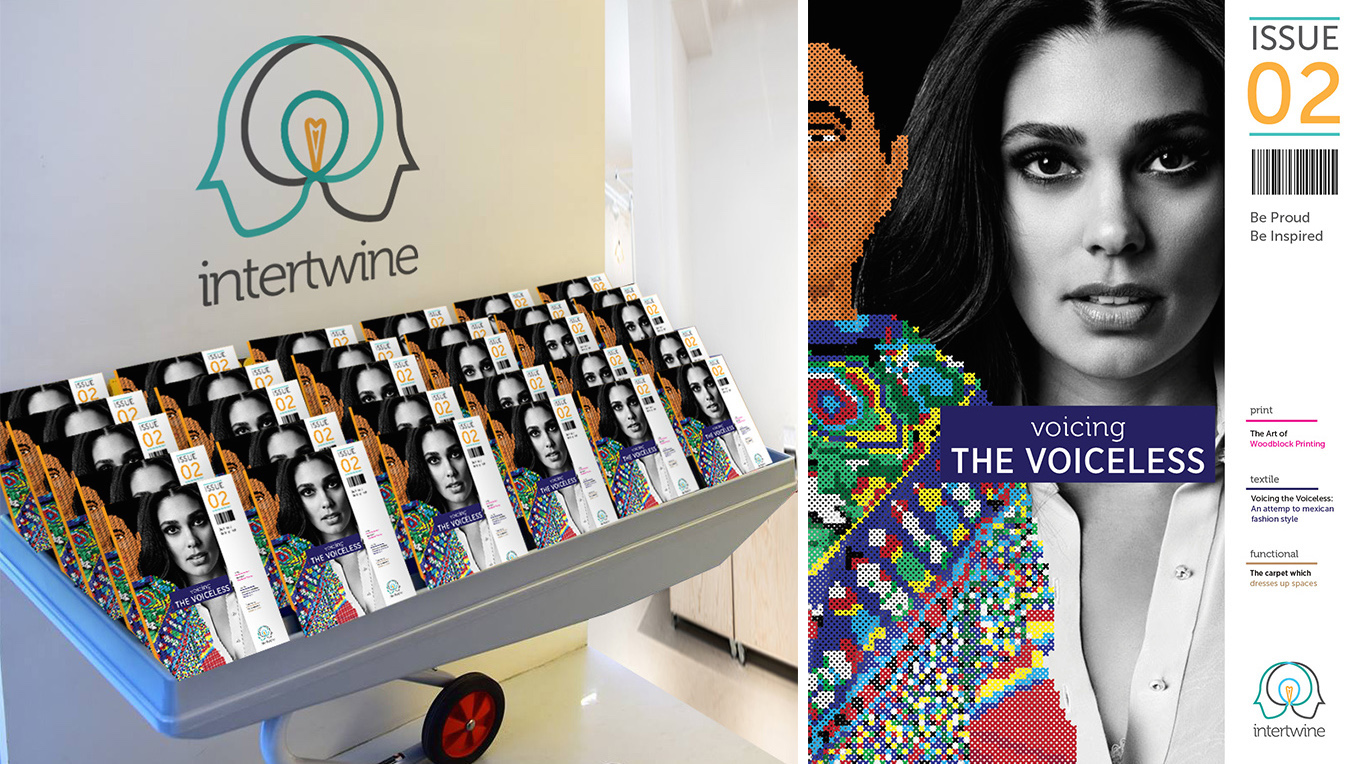 After collaboration Intertwine Craftsperson members are given oppurtunity
to gain recognition for their craftwork in the store (Urban Outfitters). 
Urban outfitters:
 Interiors of the store during promotional season
Urban outfitters:
Storytelling through their branding system
Urban outfitters:
Promotional Website

This hypothetical project is created as a part of Graphic Design Graduate Class of Academy of Art University. Some images and resources can be found on the internet, where the copyright belongs to the original authors. This project is only for academic and noncommercial display.